Many people probably wonder if amateur blogging is worth doing. After all, the blogging world has no shortage of posts covering a wide range of topics. But starting a blogging business might be easier and more rewarding than you think.
Amateur blogs can become lucrative opportunities to network, learn, and help beginners make money online.
How to Get Started
If the blogging vs. vlogging debate makes you choose the former, there are a few elements to consider. An amateur blogger must go through a process before putting their blog online and reaching a large audience.
Niche Selection
Selecting a niche is one of the most critical steps in creating a blog. Many beginner bloggers pick the wrong niche and stick with it longer than they should. But successful bloggers get it right from the start.
So what are the most significant considerations during the niche selection stage of an amateur blogging setup?
Your passions
Your skills
Your knowledge
Your interests
Potential profitability
Amateur blogging often starts with the blogger's passion or passions. People want to blog about what they love. At the very least, it can make the experience feel more comfortable.
However, not everyone may share the same passions. That's why considering your skills and knowledge is crucial. You can start a blog and share information in a niche you're experienced or educated in. This is a great way to help people learn new things or hone their skills.
Another way to start amateur blogging is to write about your interests. Your blogging journey can be a quest for knowledge in an area where you don't excel but want to improve. As a bonus, this can be a great way to network with experts in the field of interest.
But to make amateur blogging worthwhile, you must also consider profitability. Not all passions, skills, and interests are profitable niches. Therefore, don't forget to do some research before you start an amateur blog (Are blogs even still a thing? Read more here).
Finding profitable niches can be as easy as looking at Google AdSense statistics and blogging forums. Here are some starter ideas for popular niches:
Digital marketing
Health
Fitness
Finance and investing
Blogging
Personal development
Finding a niche may take time, but it is crucial for connecting with the right audience and curating high-quality content that matches the user search intent.
Blog Setup
Getting a Domain
A blog name and a domain name aren't necessarily the same. The domain name is the address users type in their browsers to access your blog, while the blog name is simply the name you have chosen for your blog. However, the two should be similar or connected in some way to maintain brand consistency.
Likewise, it helps if you choose a domain name relevant to your niche.
Finding a domain name is easy enough if you use a domain registrar. Companies like Bluehost, GoDaddy, Dreamhost, and others have tons of domains for sale. You can search for available names and buy the one you like.
Website Hosting Options
Web hosting is an essential service for bloggers. It ensures your website is maintained and accessible by potential readers. And beginner amateur bloggers don't have to pay much for hosting services.
However, there are a few things to consider. Free blogging platforms for web hosting don't really help your blog's image. For instance, creating a WordPress blog may seem like a good idea to a beginner blogger, but other bloggers using paid hosting services will have an advantage.
A premium host ensures better bandwidth, maintenance, longer uptime, technical support, and many other perks. Likewise, people trust bloggers who invest more in their blogs.
This is where amateur bloggers often fail. People who use a free platform and don't have their own domain don't earn the same respect and trust from their audiences. So, part of building a successful amateur blog is avoiding things like a free domain name, free themes, etc.
Build the Website
Unless you have experience in website design, you may need to use a premade blog design to get up and running. But remember, first impressions count.
An amateur blogging journey may not result in blog success if you don't start strong. Therefore, consider your blogging platform and its web-building opportunities. You'll want an excellent design for a chance to make money online.
Create Your First Blog Post
Setting up your blog is the easy part. You find a domain name, buy it, get a host, and create a website. The hard part comes next.
You now need to start posting to get traction.
Many amateur blogs feature only a few blog posts. But writing consistently and increasing your upload frequency are a few key things to consider when starting your journey.
Successful blogs don't explode in popularity in the beginning. They grow exponentially in time. Therefore, you must keep posting and have patience until you can benefit from the snowball effect.
Content Planning
Not planning your content correctly is among the top common amateur blogging mistakes. New amateur bloggers must understand the importance of creating and sticking to an uploading schedule. After all, consistency is key for keeping readers happy and engaged.
But how do you plan your content? Imagine creating an outline for your blog. Then, apply the same methodology to your content planning.
Part of what makes someone a successful blogger is knowing how their content will look months after starting their blog.
Here are some considerations about what your content plan can contain:
Topics
Post categories
Add links
SEO
Target audience
Writing schedule
Uploading frequency
Revisiting old posts
Uploading methods
Newsletters
Guest posting opportunities
High-quality content only gets you so far. Therefore, it's essential to map out your blog posts weeks or months in advance. You'll be able to be more consistent than an amateur blogger and give your audience something new to read.
Furthermore, you'll be better at revisiting old posts and updating the content to make it relevant and rank higher in search engine results.
If you want to streamline your content planning, here are a few tools that can help:
Calendar apps allow you to keep track of your tasks.
Project management apps can help you automate specific actions, from linking to promoting to uploading your blog posts.
AI writing software can help you come up with new ideas for your posts, so you won't miss out on opportunities to upload content even when lacking inspiration.
Consider Monetization
There are many reasons to start an amateur blog. Sometimes people do it as a hobby. But given that it's time-consuming, at least at first, looking at monetization options may be a good idea to consider.
Affiliate Marketing
Affiliate marketing is a viable way of making money online. Inserting affiliate links is easy when presenting information in written form. Readers can click on a product they want even when skimming articles and blog posts.
Moreover, you have plenty of room to offer a compelling reason for recommending particular products and services. Not everyone will click links in an amateur blog. But commissions can add up once you get traction and earn your audience's trust.
Advertisements
It's no secret that ad blockers hurt bloggers more than YouTubers. But that doesn't mean you shouldn't use advertisements to monetize your blog.
Google AdSense is alive and well in the blogging industry. And making money from it is a matter of growing your blog, targeting the ideal audience, and getting enough traffic. A good click-through rate is necessary for you to earn money from ads.
Sponsorships
As you gain more authority in your field, other brands will want to collaborate with youand may even pay you to talk about their products and services.
Think of this as a perk of being an influencer. If you can influence someone's purchasing decision, companies will pay you to do it.
Donations
Not everyone wants to buy something recommended by their favorite blogger. While they want to show support, they may not click on ads that don't interest them. But there are other ways to make money as an amateur blog.
If people enjoy your content, they can donate to you. Embedding a PayPal donation button or listing your PayPal email address are easy ways for people to contribute. Similarly, you can set up a Patreon account if you offer Patreons some extra content or perks.
Either way, donations are an underrated form of monetization. Sometimes your audience may prefer to donate because they are able to give whatever they want, whenever they want, based on their means and mood.
Paid Reviews
Making money online from blogging is pretty easy after you build a large audience. Depending on your niche, many companies may start approaching you to review their products and services.
The reviews don't have to be skewed in favor of the brands. Sometimes you can be as honest as you want and still get paid for writing a post, as your clients still benefit from buying a review.
Your popular blog with a similar target audience can give them exposure. And that can be worth a lot to startups and companies trying to rebrand.
Paid Posts
It is common for someone to pay bloggers to feature a specific blog post or article. Granted, this depends on your niche, reach, and typical content.
However, many businesses approach bloggers and work out deals for them to post a particular piece of content. The great thing about this is that you won't even have to put in the work.
You only have to agree to the terms of the deal and upload the post. Depending on the agreement, you may want to indicate to your audience that they're reading a paid guest post.
Email Marketing
Leveraging email marketing is a lost art. But amateur bloggers can and should consider using the user contact information to make some cash.
Running a blog makes it easy to collect people's information. The way it works is that you invite people to share an email address. In exchange, you send them newsletters, promotions, tips and tricks emails.
Email marketing can help you get conversion and click-through rates through the roof with the right content. You can also use this strategy to promote your affiliate links and sponsored products or keep people interested in the blog.
The more often people come back and talk about your blog, the more money you can make through advertisements. And if you compile an extensive enough verified email list, you could even sell it to a third party.
Sell Merchandise
Selling your merchandise is now easier than ever. Bloggers sell T-shirts, hats, mugs, posters, stickers, and other products. Fans can go crazy over this stuff, especially if you can create unique and exciting designs.
But why is this lucrative?
The rise in popularity of print-on-demand services helps you avoid getting tied up with too much inventory. You don't have to make your merchandise before you sell it. Therefore, it's a monetization method you can implement risk-free.
It only requires spending some time creating designs and setting up an online store on Etsy or a similar platform.
Sell Your Products and Services
Another way to monetize your blog is to sell your products and services. Many bloggers start blogging if they have experience in a field or high-income skills to share. Others do it to gain people's trust and establish themselves as authority figures in their industry.
For example, fitness coaches and athletes may start fitness blogs. And while they share valuable information, they can also use blogs for advertising their coaching programs. Some may have a workout app to sell or personalized diet plans.
The same applies to bloggers in the marketing niche. Many use blogs as part of their marketing strategy. They can sell marketing courses, offer SEO content writing services, etc.
Perhaps you have an app, have created a course, or provide a unique service your readers can benefit from. Growing a successful blog will help you get more traffic and credibility, making it easier to turn readers into buyers.
Gaining Traffic
There are a few tried and true methods of increasing and redirecting traffic to your website. The more of them you use, the easier it is to grow, whether you have a self-hosted or hosted blog.
Social Media Marketing
Social media is the gold standard when it comes to driving traffic to websites. And the niche doesn't matter. Social media platforms like Facebook, Twitter, Instagram, LinkedIn, and others help you connect with your audience.
If you want more people to find you, promote blog posts on major platforms. But there's a trick to doing it correctly.
Using the right social platforms is crucial for amateur blogging, raising awareness about your site, and getting more traffic. You must spend time on platforms that your audience uses as favorite hangouts.
For example, business-related blogs tend to draw audiences that spend most of their time on LinkedIn or Twitter. Lifestyle and fitness blogs get readers who frequent Instagram, Pinterest, Facebook, and similar platforms.
Avoid wasting time advertising your blog posts on the wrong platform. Even though it's free advertisement, you can put that time to better use by improving other aspects of your blog.
Adding share buttons to your blog is one of the most significant ways to drive traffic. Your blog's success depends in part on readers spreading the word and recommending it to others.
Email Marketing
Sometimes people may read your blog and forget about it the next day. It's your job to constantly remind them of your content's value to turn them into frequent visitors.
This is where email marketing comes in. Collecting contact information from people who read your blog and other contacts in your network is key for spreading the word.
You can send weekly emails to your list and inform people about new blog posts, articles, promotions, and anything else you want them to know.
Search Engine Optimization (SEO)
Word of mouth only does so much to raise awareness. Unless someone follows you specifically, they won't get to your blog without it ranking higher in Google search results.
Everyone tends to trust higher-ranking websites. Likewise, people don't want to spend too much time sifting through the results until they find an answer to their question. Therefore, ranking higher is crucial for growing an amateur blog into a successful blog.
This is where implementing an SEO strategy is essential.
Unfortunately, many amateur bloggers postpone SEO implementation. They focus more on uploading content than optimizing it for search engines. But while content volume is also important, optimization is vital.
The sooner you implement an SEO strategy, the better. And optimizing blog posts is much easier than you think.
It starts with keyword research using Google Analytics and other similar tools. Then, you can start optimizing blog titles, creating descriptive URLs, and using semantic keywords that users are likely to search for.
Furthermore, you can go deeper into technical SEO. That means you should work on your blog to make pages load faster, look more appealing, etc.
Another way to approach SEO is by researching other blogs in the same niche. Various tools can give you information on blog post structure, keywords, backlinks, imagery, and everything else you need to optimize your blog. Some tools to help you with SEO include the following:
Ahrefs
Google Analytics
Yoast
SurferSEO
Clearscope
SEMrush
Lastly, don't underestimate the power of images. The right image can make users more likely to click on a link to your blog instead of your competitors. Furthermore, pictures have alternate text. That means you can use keywords for images to give search engine algorithms a better sense of your post.
The better you integrate images into your posts, the higher they can rank in search results, thereby generating more traffic.
Avoid Link Building Mistakes
Not linking enough is a crucial error in amateur blogging. You can add two significant types of links to your blog apart from affiliate links. You have your internal links and outbound links.
Most bloggers who are successful leverage links fully. And implementing a solid backlinking strategy once you have started amateur blogging can quickly take you from an amateur blogger to a successful blogger.
You want internal links connecting posts for two reasons. It helps keep readers on your blog navigate easily between posts. Secondly, it enables you to score higher in the search engine ranking algorithm, so that more people will find your blog.
Using outbound links is another great strategy. You can link to authority websites to back up your claims, increasing the user's trust in your content.
Likewise, this can be a way to connect with other bloggers, influencers, and brands. You can redirect traffic to their websites and they can return the favor.
Run Ads
Organic traffic is ideal in most circumstances. But paying platforms to promote your blog is a strategy worth using.
Ads can help jumpstart your amateur blogging career by giving you exposure to a wide audience overnight. Maybe you won't turn every visitor into a loyal follower or frequent reader, but it can still generate plenty of blog hits in a short time.
Failing to use ads, especially on social platforms, is one of the biggest amateur blogging mistakes. Naturally, you will want to start writing blog posts that can stand independently and create more organic traffic.
However, ads can also help fill in some gaps and quickly expose you to different audiences.
Final Thoughts on Amateur Blogging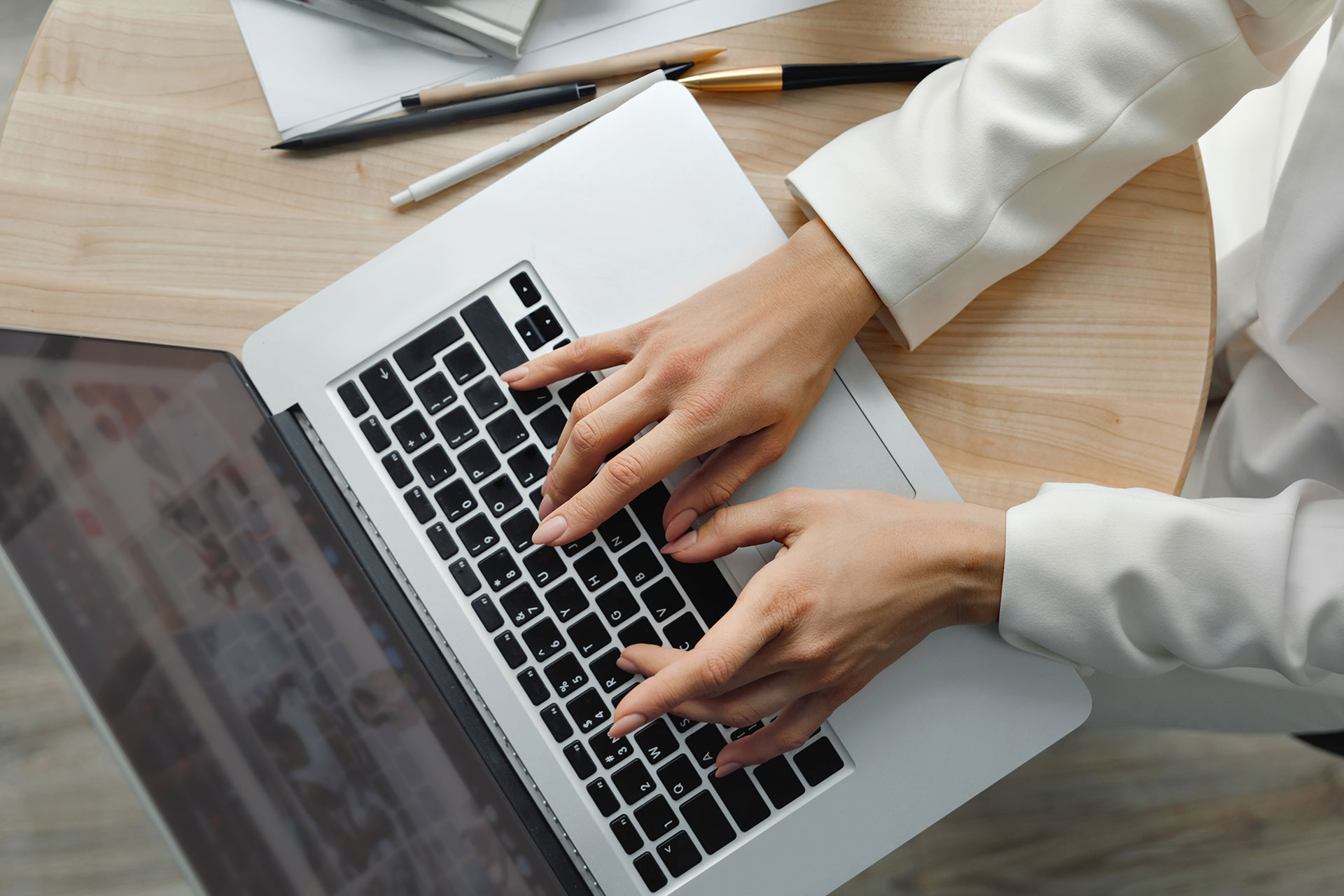 Thinking you need to make a high investment is a big amateur blogging mistake. You can start a blog today in a few simple steps. Pick a niche, get a domain, get a host, choose an appropriate theme, and start writing.
You can start an amateur blogging story on free platforms within a few hours. But if you want to monetize your content, put more thought into your approach.
Although all blogs are a constant work in progress, applying the correct SEO strategies early in your journey is essential.
Plan your content, learn what works for your competitors, implement multiple traffic-generating methods, and define your long-term goals. This will help you go from zero to hero and build a loyal following.