Finding a good password manager can be challenging since there are numerous options on the market. Plus, you need to consider various aspects of each platform. For example, zero-trust security might be one of your priorities. This framework secures your network by verifying each step of your digital interaction.
You may be looking for a password manager that complies with the highest industry standards. Then again, price and platform compatibility are two more critical factors, both of which can make the search harder.
To make it easier, this guide to the best password managers will divide the software into the following categories:
What Are the Best Password Managers?
When choosing your password manager, you might have many questions to determine its effectiveness. How well does it protect your data? How easy is it to use, and does it work well with my mobile devices and computer? Does it have a password generator that provides strong passcodes?
We have a recommendation for everyone's needs.
1. Keeper – Best Password Manager for Security
Security is probably your number one priority when looking for a password manager. You need a system that protects your data with cutting-edge methods and standards.
Keeper is the perfect password management solution in terms of security. The password manager relies on zero-knowledge policies to keep your passwords secure without granting other parties, including the server, access to your information. The platform prompts you to create a robust Master Password that only you're familiar with. Plus, there's multi-factor authentication.
Keeper can generate passwords for you whenever you want. For instance, if you wish to change existing passwords, you can simply overwrite them with strong passwords generated by Keeper. By default, the software creates 20-character codes with various characters, including symbols, letters, and numbers.
Keeper encrypts your data using 256-bit keys and the ultra-secure PBKDF2 algorithm. This one-two punch is often considered the most secure encryption level. Additionally, you get a cloud-based password vault to isolate your information and provide an extra layer of protection.
In the event of an emergency, Keeper's system enables you to include up to five contacts who can reach your password vault after a certain wait time. You can recover all your accounts, too, by answering specific questions, passing your multi-factor authentication, or through email verification.
You can use this password manager on all major gadgets, operating systems, and browsers. For added security and ease of use, the app synchronizes your information through its cloud-based sync feature.
Key Features
Boosted security compared to other password managers
Zero-knowledge data protection
Encrypted digital vault
Master password
Biometric logins
Secure file storage and retrieval of online accounts
Access passwords in an emergency
Pros
Less prone to hacking than most password managers
Provides an ultra-secure environment for your passwords
Dedicated Android and iOS mobile apps
You're the only one who can access your restricted information
Cloud system for ease of access
Cons
The free plan only lets you use the manager on one device
Pricing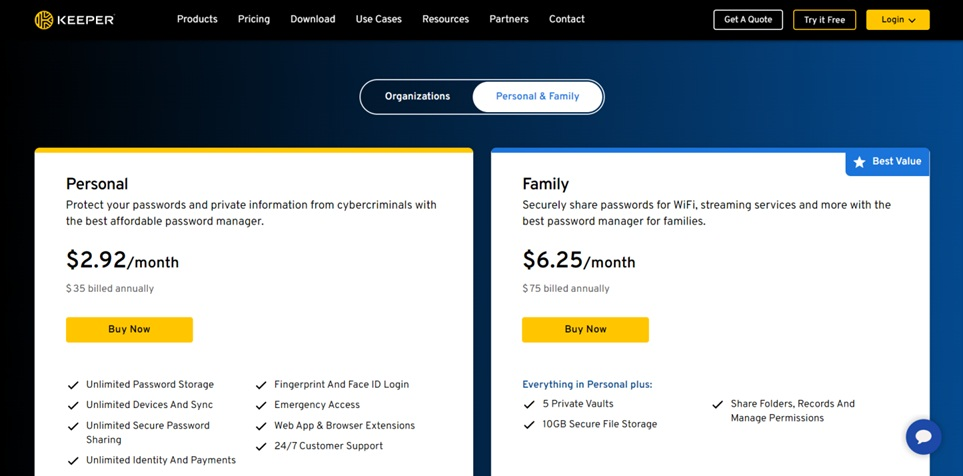 Keeper has two pricing plans:
Personal – $2.92 per user monthly (1 user)
Family – $6.25 per user monthly (up to 5 users)
You can also choose from three plans for your organization:
Business Starter – $2 per user monthly (up to 10 users)
Business – $3.75 per user monthly (for medium-sized companies)
Enterprise – custom pricing
2. 1Password – Best Password Manager for Ease of Use Across Multiple Platforms
Many password managers used to be reserved for Apple users only, including 1Password. However, that's no longer the case. The developers have recently released the Windows version, which offers the same functionality as its iOS counterpart.
Another admirable quality of this password manager is that it comes with browser extensions for Chrome, Firefox, Safari, Edge, and Brave. The interface is optimized for internet browsers, with biometric authentication and other features found in standard versions.
The most impressive feature of 1Password might be its Travel Mode. It wipes out all sensitive information from your smartphones, computers, tablets, and other connected devices. This prevents border control agents from accessing your codes and compromising your accounts. The password management software also generates secure passwords within seconds. You can add an extra layer of protection with multi-factor authentication.
Moreover, 1Password uses a strict zero-knowledge policy. This security technique means you're the only one who can access your information. Everyone else, including 1Password can't decrypt it, even if an attacker breaches the password manager's servers that contain stored passwords. The app uses the 256-bit encryption model.
We've listed 1Password as one of the best password managers for many other reasons. For instance, there's a feature called Psst! that allows you to share passwords by sending temporary links.
Suppose you wanted to send your Wi-Fi password to your friends. You need only go to the "Share" menu and choose "Share" to generate your link. It expires in a week by default, but you can also choose a day or hour after a person views it to reduce the likelihood of hacking. The recipient doesn't have to be a 1Password user, making this feature highly convenient.
Key Features
Travel Mode for enhanced privacy
Fully functional on all major platforms and operating systems
Seamless interface
Communicates with users outside the 1Password network
256 encryption, master password, and zero-trust policy for secure storage
Pros
Easy to use
Has iOS and Android mobile apps
The browser extensions offer seamless accessibility
One of the most secure password managers due to Travel Mode and Psst! Features
Restricted access to your data
Cons
Customer service doesn't always respond quickly
No free plans
Pricing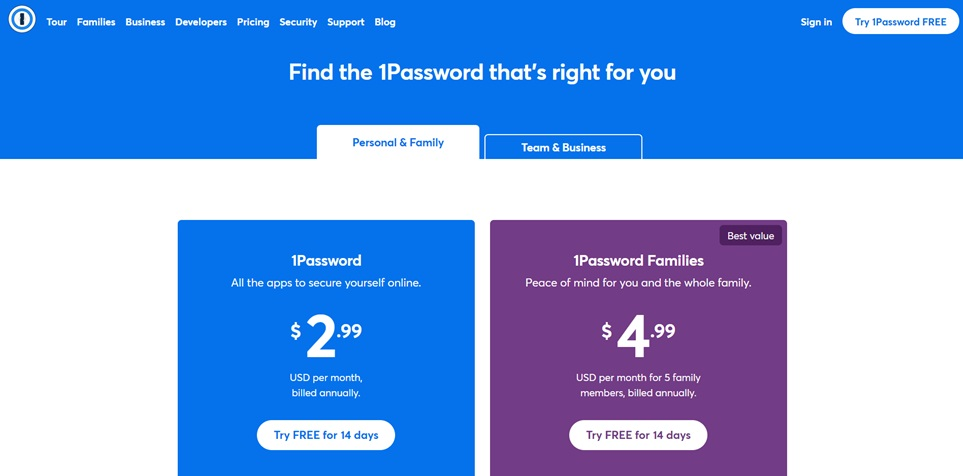 1Password offers two pricing plans:
1Password – $2.99 per user monthly (1 user)
1Password Families – $4.99 per user monthly (up to 5 users)
There are also three team and business plans:
Business – $7.99 per user monthly
Teams Starter Pack – $19.95 per month (up to 10 users)
Enterprise – custom pricing
3. Dashlane – Best Password Manager for Premium Users
The second entry on our list of the best password managers is Dashlane. This password manager also has tremendous compatibility, enabling you to use it on your mobile devices, desktop computers, and other major platforms. The interface is simple, well designed, and lets you fill out your information within seconds using online forms.
In addition, there's an online scanner that can analyze your emails to help retrieve accounts you might have forgotten. You can use this feature when setting up your Dashlane profile to determine how many accounts and passwords you need. To minimize safety concerns further, Dashlane comes with an integrated VPN. It helps create encrypted file storage between your device and the password manager's server to keep your information safe from malicious actors.
Dashlane is also great at generating passwords. Whenever you select a password box to change your password or create an account, the program can generate a secure code for you. The prompt usually shows up in the right corner of your password clean, so you can find it without any issues.
As previously mentioned, Dashlane keeps a login history. If you want to retrieve a password, you can find it in this menu. The feature selects all passwords you've changed in the program, including those generated by the software. Even if you don't save the phrase when logging into your account, you'll be able to access it from your login history.
Additionally, Dashlane features Dark Web Monitoring. This function provides real-time alerts and insights about vulnerabilities in your organization by scanning dark web records. It detects data leaks and alerts your employees if they've been a victim of data leaks. Plus, the tool recommends several actions your team can take to address the threats.
Key Features
Supports the most popular devices and web browsers
Built-in VPN
Login history
Password generation and scanning
Pros
Well-made interface on all platforms
Minimal risk of unwanted access due to the VPN integration
Seamless retrieval of accounts and passwords
Optimized Android and iPhone mobile apps
Scans the network for weak points and tips on how to resolve them
Cons
On the expensive side
Only one device allowed in the free version
Pricing
There are four personal Dashlane plans:
Free
Advanced – $2.75 per user monthly (1 user)
Premium – $3.33 per user monthly (1 user)
Friends & Family – $4.99 per user monthly (up to 10 users)
You can choose from three Dashlane subscription models for your company:
Starter – $2 per seat monthly (up to 10 users)
Team – $5 per seat monthly
Business – $8 per seat monthly
4. Password Boss – Best Password Manager for Multi-Device Synchronization
The biggest highlight of Password Boss is its syncing process. It has a cloud-based encrypted backup of your information. It also lets you store your backup on 11 servers. Regardless of the location, Password Boss can't access the information, even if requested by a government.
Like many other password managers, Password Boss allows you to store and synchronize notes in the form of formatted or simple text snippets. Some of the formats you can use include passports, insurance, and driver's license. The system takes this feature a step forward by personalizing each template. For example, it displays your passport with the style and colors of your selected country.
Another excellent function is digital legacy. Password Boss lets you create your digital identity on your computer. You can include virtually any data, like email accounts, cloud storage information, website blogs, and bank accounts.
Finally, you get secure sharing, a robust security dashboard, and password inheritance. Plus, the password manager works on most major platforms and has a built-in generator.
Key Features
Excellent synchronization
Optimized for all devices
AES 256-bit encryption
Digital legacy
Built-in generator
Pros
Saving data on all devices
Compatible with major devices and platforms
Reliable security practices
Cons
Multi-factor authentication could have more options
Pricing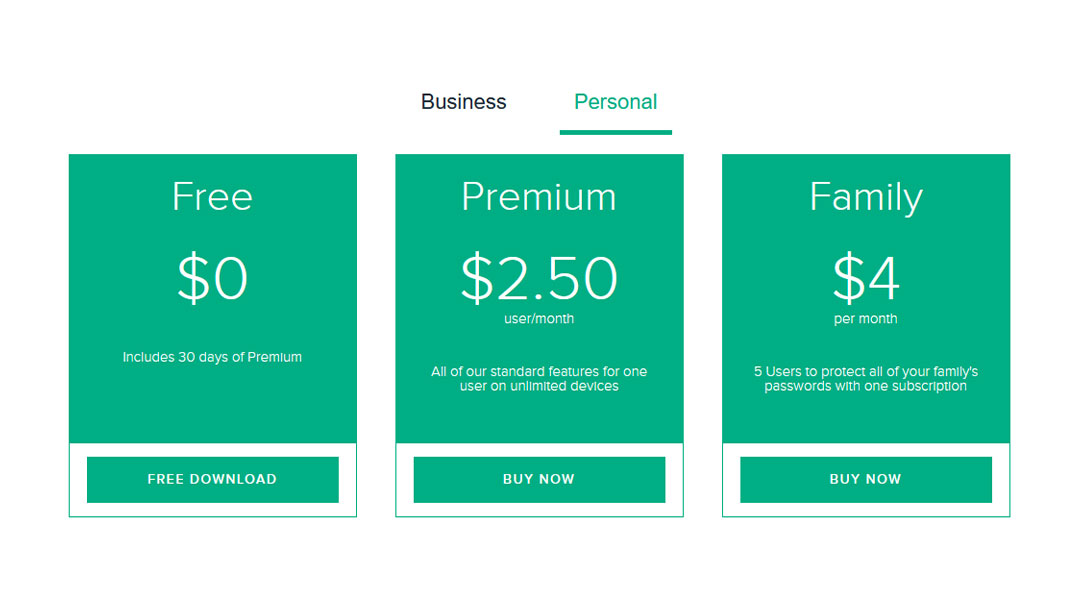 Password Boss has two personal plans:
Premium – $2.50 per user per month
Advanced – $4 per user per month (up to 5 users)
It also offers two business plans:
Standard – $3 per user monthly
Advanced – $4 per user monthly
5. LastPass – Best Password Manager for Web Use
If you're looking for a password manager you can easily use from your browser, LastPass might be your best option. It offers Windows and macOS desktop apps, but the web version is especially prominent. The layout is straightforward, featuring a red, white, and gray color scheme for faster navigation. The upper part of the LastPass interface comes with a search bar that lets you explore your saved information. You can access Account Settings and other resources using a convenient drop-down menu. The menu enables you to define many domains and set up a password for each one.
The developers have made the web platform easily navigable due to multiple ways to view and edit your content. The middle display enables you to view your entries in a grid or list view, sort folders and entries by different categories, and switch to a magnified view.
This password manager has a generator that creates codes with 12 characters by default. It uses all types of characters, including letters, symbols, and numbers. The platform is highly secure, thanks to its zero-trust policy, 256-bit encryption, and two-factor authentication.
Key Features
Compatible with all major systems
Time-saving interface
Simple navigation
Master password
Unlimited passwords
Zero-knowledge policy and 256-bit encryption
Pros
Effortless data management for all your passwords
Smooth user experience on desktop and mobile apps
Good security
Cons
Server is occasionally down
Customer service is sometimes unresponsive
Pricing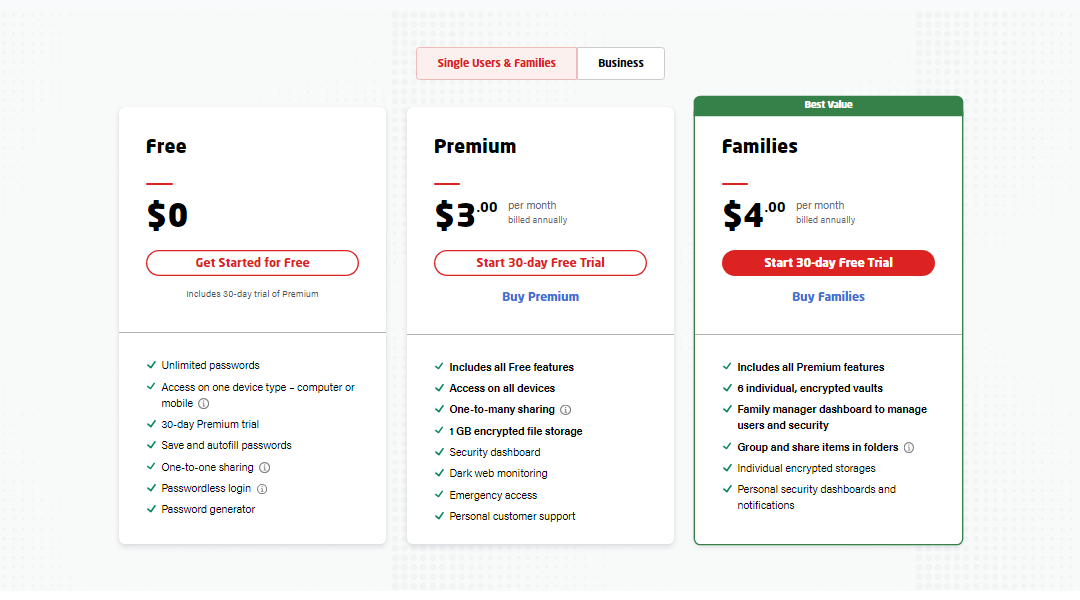 LastPass has three personal and family plans:
Free – (1 user)
Premium – $3 per user monthly (1 user)
Families – $4 per user monthly (6 users)
The business plans are as follows:
Teams – $4 per user monthly
Business – $6 per user monthly
6. Zoho Vault – Best Password Manager for Free Personal Use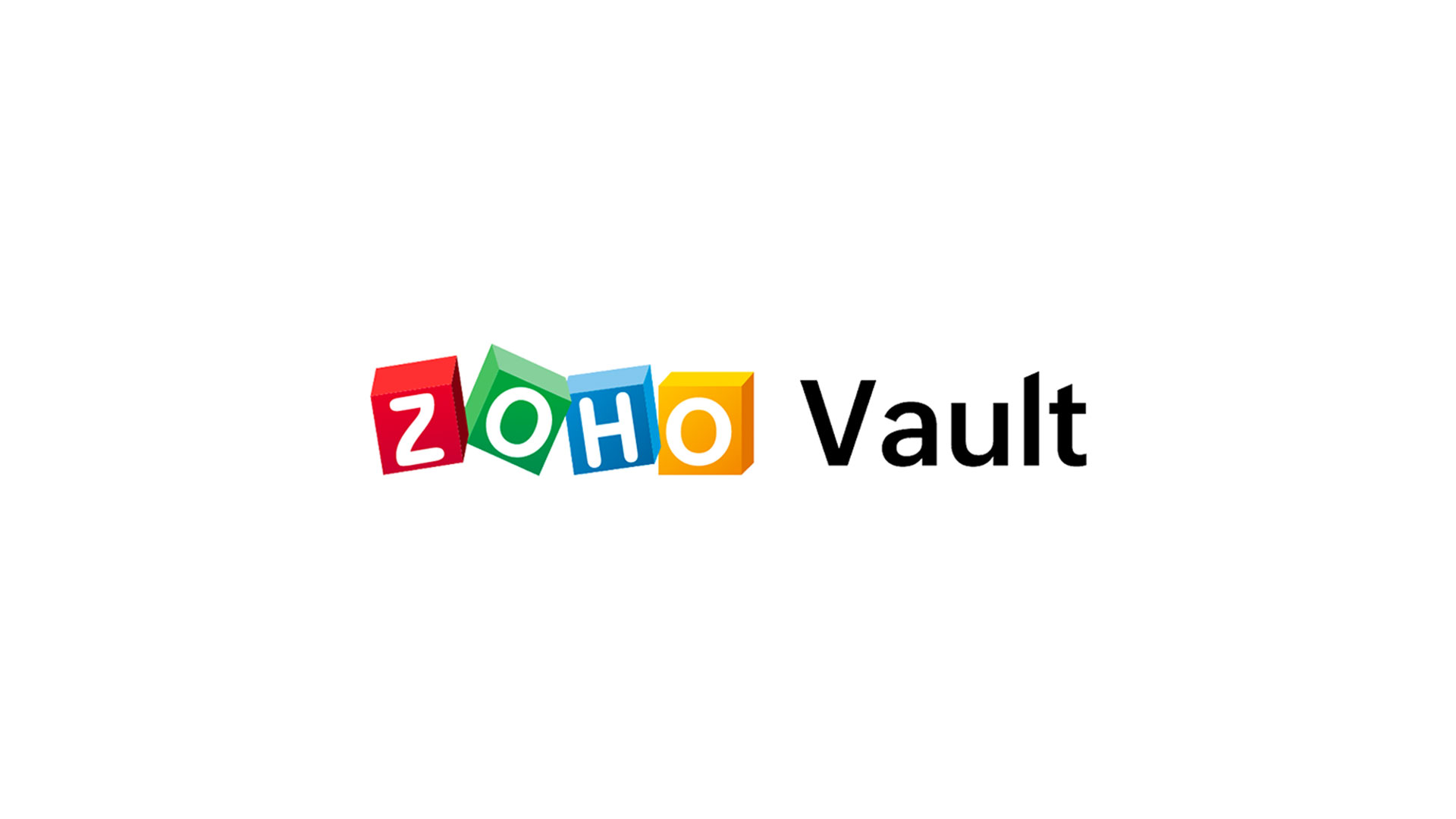 The best thing about Zoho Vault is that it's a free password manager. Unlike others, it offers unlimited password storage and device syncing, making it an affordable yet robust option. The app has browser extensions for Chrome, Firefox, Safari, Edge, and Vivaldi.
Another standout feature is the Password Assessment Score. This metric examines your password and tells you if they're weak, old, recycled, reused, or they contain dictionary or username words. You can use the insights to determine if you need to change your codes.
Zoho Vault is an excellent password manager to store your sensitive data. When logging into a secure page, the app allows you to save your credentials. Furthermore, the system lets you label your saved passwords and add tags or notes. Some of the tags you can use include Bank Account, Health Care, File Store, Unix, Web Account, and Social Security Number. The app uses a zero-trust security architecture and AES 256-bit encryption.
Key Features
Excellent free plan
Supports multiple devices and browser extensions
Fast password manager and analyzer
Military-grade encryption and zero-trust security
Pros
More affordable than some other password managers
Secure password vault for all your passwords
Convenient both as an app and as an extension
Helps you find weak passwords
Cons
No web form filling
Limited control over the generator
Pricing
In addition to a 15-day free trial, Zoho Vault offers four plans:
Free Forever – (1 user)
Standard – $0.90 per user monthly (1 user)
Professional – $4.50 per user monthly (minimum 5 users)
Enterprise – $7.20 per user monthly (minimum 5 users)
7. NordPass – Best Password Manager for Business Use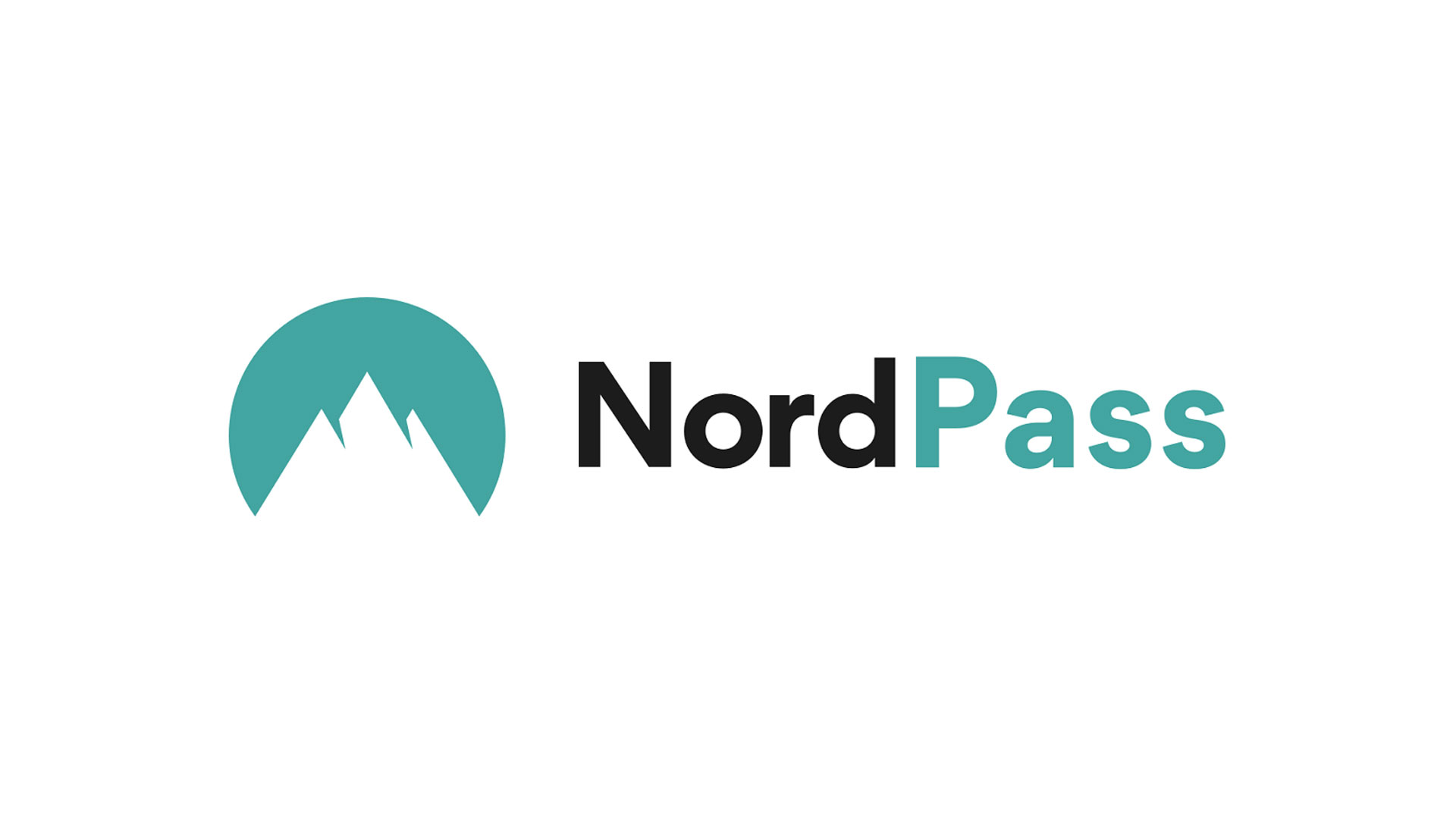 Ensuring a secure architecture is one of your priorities as a business owner. Many apps can help you do so, including the NordPass password manager. This app is perfect for corporate use, as it centers on password hygiene with a wide array of business tools. For instance, you get Password Health reports that reveal which team members have old, weak, or reused passwords.
The Data Breach Scanner is just as handy. It enables you to check for leaked data and see if your information is involved in data breaches. The administrator panel also includes your Activity Log, which gives you insight into real-time employee activities.
NordPass provides two-factor authentication for business administrators. Once you set up your password manager account, you can require your team members to verify their identities using a secure environment. Moreover, NordPass offers all your employees access to their vaults, where they can share their credentials with others. Admins can also manage password sharing with the Guest Sharing feature.
Like most password managers, NordPass has a convenient generator. It's easy to use and lets you set codes of up to 60 characters.
Key Features
Password Health reporting
Notifications about data breaches
2-factor authentication
Browser extensions
Zero-knowledge and the 256-bit encryption standard
Terrific generator
Master password to protect your vault
Pros
Great for corporate use on computer and mobile apps
Identifies weak passwords
Allows admins to address a data breach on time
Cons
You can't use multiple devices on the free version
Form filling could be better
Pricing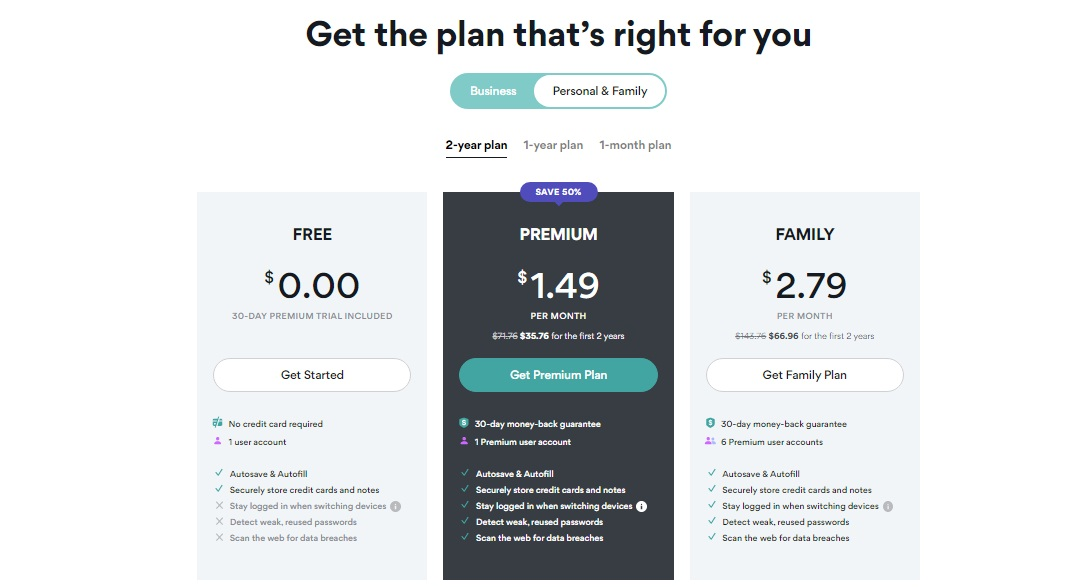 There are three personal NordPass plans:
Free – (1 user)
Premium – $1.49 per user monthly (1 user)
Family – $2.79 per user monthly (up to 6 users)
Here are the business plans:
Business – $3.59 per month (up to 250 users)
Enterprise – custom pricing
8. Enpass – Best Password Manager for Basic Users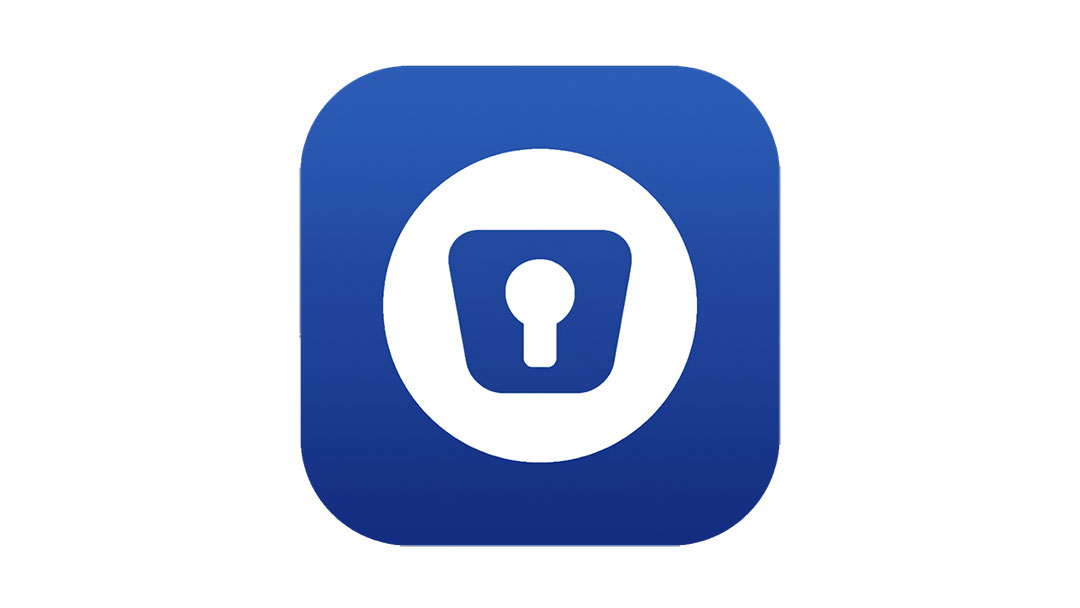 If you don't need anything fancy, Enpass is an excellent pick. This manager is great at the password manager basics and doesn't overwhelm you with potentially unnecessary features. For example, it rates your master password and provides tips for improving it.
As most password managers work, after creating your account, the system sets up a central encrypted vault, where it stores your passwords. You can set up additional vaults, depending on how many passwords you need to save. In this respect, the platform operates like 1Password. Besides vaults, you can also organize your items with tags and sub-tags.
Enpass handles your storage requirements differently than some other password managers. Rather than maintain cloud-based servers, the software keeps your codes in local storage. This is a good option if you only plan to use the program on one system.
The app comes with a password generator and a military-grade encryption policy.
Key Features
Basic dashboard and functionality
Master password tips
Encrypted vault
Password generation
256-bit encryption
Pros
Relatively secure
Perfect for companies that need local storage
Helps you improve your passwords
Easy to use
Cons
Has only two-factor authentication
Pricing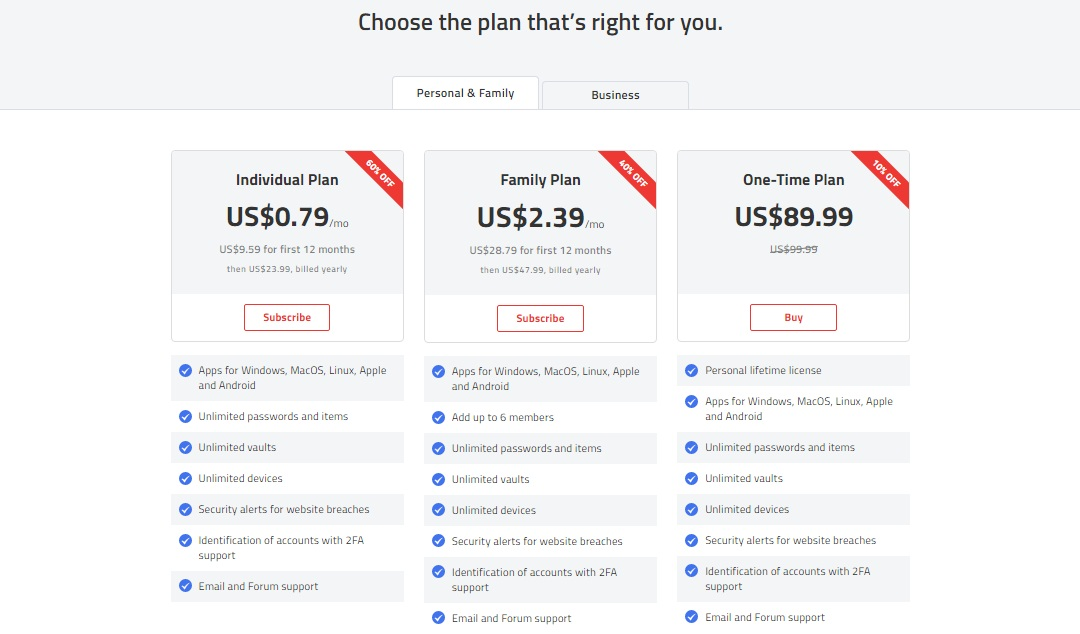 There are three Enpass personal and family plans:
Individual – $0.79 monthly
Family – $2.39 monthly
One-time – $89.99
You can also select one of the three business plans:
Starter – $6.99 per month
Standard – $2.99 per month
Enterprise – $3.99 per month
9. RoboForm Everywhere – Best Password Manager for Form Filling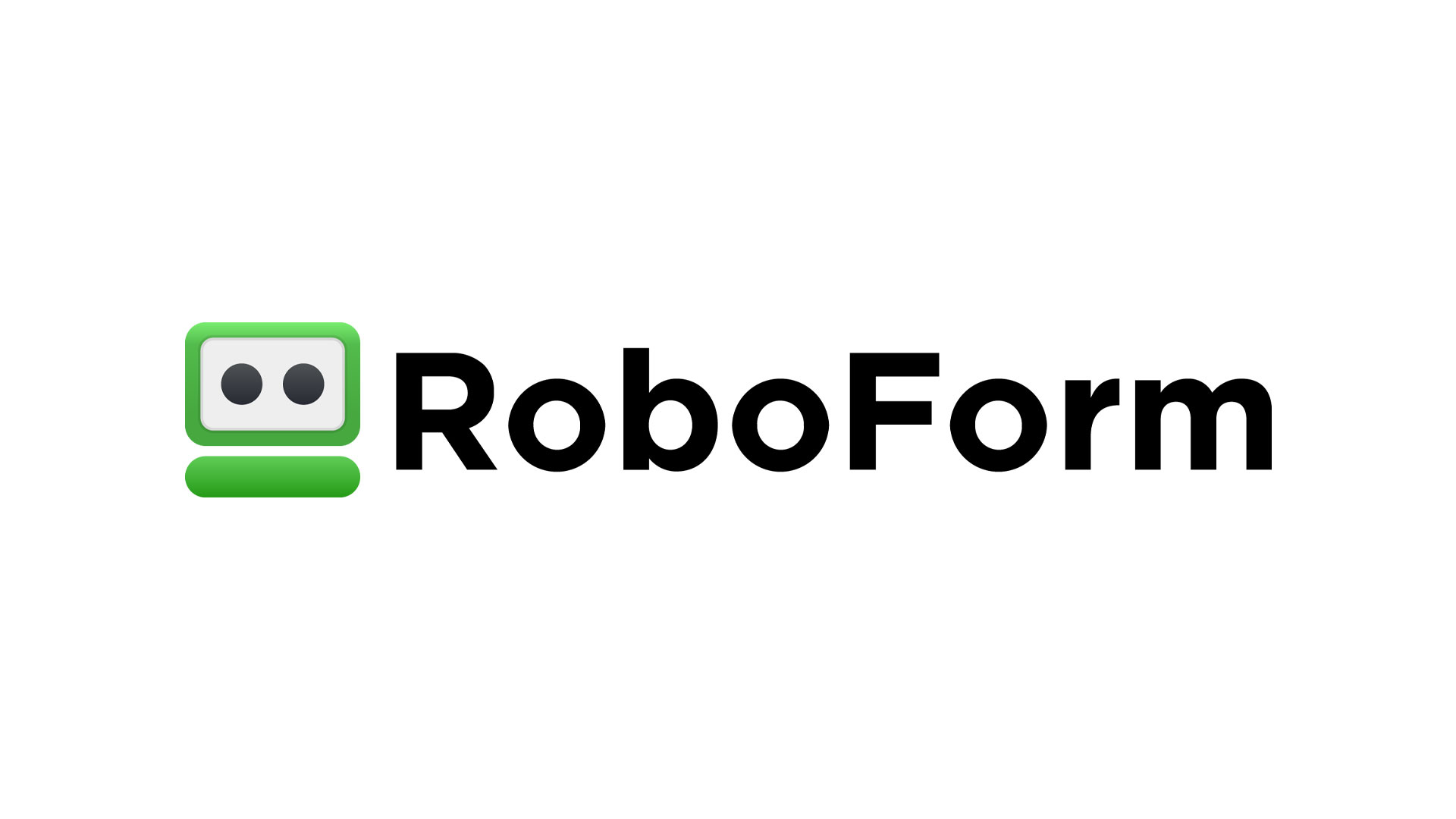 If form filling is one of your priorities, you can't go wrong with RoboForm. The app was initially designed as a personal data automator that helped you provide information for various web forms. It retained these capabilities when it adopted password management. RoboForm Everywhere enables you to set up several form-fill identities, with eight data types for each:
Person
Passport
Credit card
Address
Business
Car
Bank account
Custom
Each data type can contain more instances. For example, you can have three addresses or two credit cards. Another great form-filling feature is the ability to store contact data. It comes in handy when buying gifts online and you want to ship them to one of your contacts.
RoboForm Everywhere comes with a top-rated password generator too. The default password length is 16 characters, and the system uses numbers, symbols, lowercase letters, and uppercase letters. There are also zero-knowledge cloud-based servers and 256-bit encryption for ultimate data protection.
Key Features
Multiple form identities
Storing contact data
Password generator
256-bit encryption and a zero-knowledge environment
Multi-factor authentication
Pros
Smooth form filling
Great password manager for speeding up various management tasks
Lower risk of data theft compared to some other password managers
Cons
Doesn't support hardware security keys
Limited data import capabilities
Pricing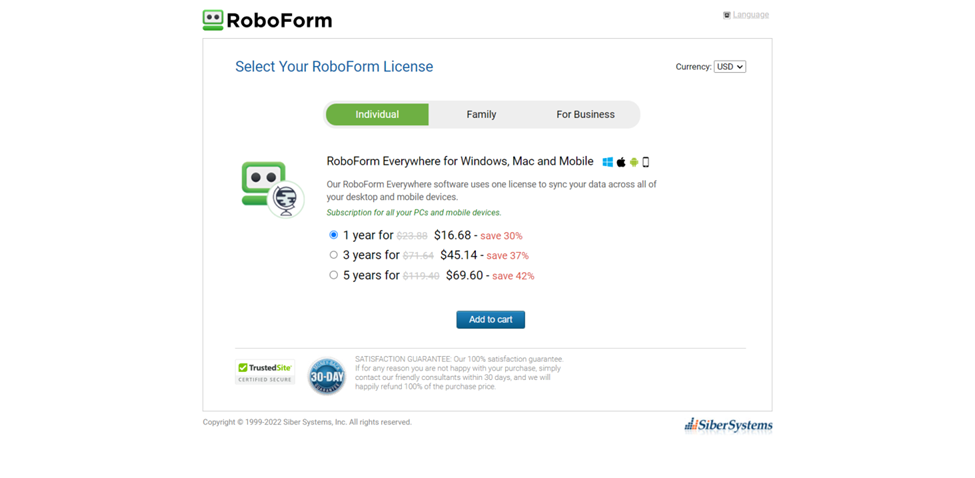 RoboForm Everywhere has two personal and family plans:
Individual – $16.68 for 1 year, $45.14 for 3 years, or $69.60 for 5 years per user (1 user)
Family – $33.40 for 1 year, $90.20 for 3 years, or $139.30 for 5 years per user (up to 5 users)
The RoboForm Business plan costs $34.95 per user per year.
Store Passwords Safely With the Best Password Managers
There are many password managers to choose from, but the password managers on our list offer the most value for your money.
If you're all about security, Keeper is the best solution. You can consider 1Password if you need a combination of high safety and compatibility on all major platforms. Dashlane is pricey, but it backs up the higher cost with Dark Web Monitoring and other high-end features. Finally, Password Boss is an excellent choice for synchronizing information across multiple devices. Other entries fill a specific niche, such as web form filling and business use. Consider your priorities and pick the right platform accordingly.