If you're looking to make a few extra bucks, the internet might be your best solution. It allows you to earn passive income by doing various activities, such as selling products and offering services on online platforms.
But what exactly are your options if you want to make money fast online? This article will provide a few suggestions.
Beginner-Friendly Ways to Make Money Online
A stable internet connection is one of your biggest assets. It unlocks numerous opportunities for making money online.
How to Make Money Online for Beginners if You're Good at Writing
You can boost your income stream on the internet if you're a talented writer. Here are some of the best ways to make money from home as an online writer.
Freelance Writing
Most companies use the internet to promote their products and services. They need a high-quality website to reach their target audience, and one of the strategies they leverage is content writing.
Writing can be lucrative full-time or part-time freelance work online, as you can make well over $50,000 per year in this area of digital marketing. Your duties would include writing blog posts, articles, landing pages, emails, social media posts, and other types of content.
Some employers require you to have a degree in English or marketing, but others only test your writing skills. Besides being a talented writer, you may also need search engine optimization (SEO), CSS, and HTML knowledge. These skills can come in handy when working with WordPress and other content management systems.
There are many online platforms that hire content writers. For example, Medium.com can pay you to write articles if you have 100 followers. The website charges its subscribers and distributes the earnings to writers, depending on the engagement created by your posts. If you publish high-quality content, you can earn a few hundred dollars in a couple of days without worrying about market research and other complex aspects.
e-Book Writing
You could also specialize in writing e-Books. You might think this would take too long, but e-Books are generally shorter than traditional books. Therefore, you don't have to write 300-page novels to earn money online. Some titles are just 50-60 pages long.
Additionally, writing e-Books is beneficial because there are no traditional publication requirements associated with publishing traditional books. Platforms like Amazon KDP enable you to upload and sell books easily. Once you publish your title, it's available in one to two days to people from all over the world.
Whether you write articles or e-Books, you should always save your projects and use them for your portfolio. It allows you to showcase your skills when applying for a job and looking for more freelancing opportunities. Also, identify the sites where you can put your skills to best use, making sure the topics and editors are suitable for your content.
Proofreading
Utilizing your writing skills is one of the best ways to make money online due to its tremendous flexibility. Apart from writing content, you can also proofread it to start generating income on various websites. This job requires you to spot grammatical, spelling, tone, and formatting mistakes in other people's work. This way, you put the final touches on articles, making sure they can be published.
You don't need cutting-edge technology to be a proofreader. In most cases, you work in Microsoft Word or similar writing tools and send your files through collaboration apps, such as Teams and Slack.
How to Make Money Online for Beginners if You're Good at Selling Stuff
There's a huge number of easy ways to make money online, but the most popular option might be to start selling. You can supplement your online income through different types of merchandise sales.
Start Your Ecommerce Store
If you want to start earning money online quickly, consider starting an ecommerce store. Many ecommerce platforms, including Shopify, enable you to launch your ecommerce business with just a few clicks. After setting up your own business, you can source your products by creating unique items or buying them from certain brands. Don't forget to promote your store using social media accounts and SEO-friendly designs.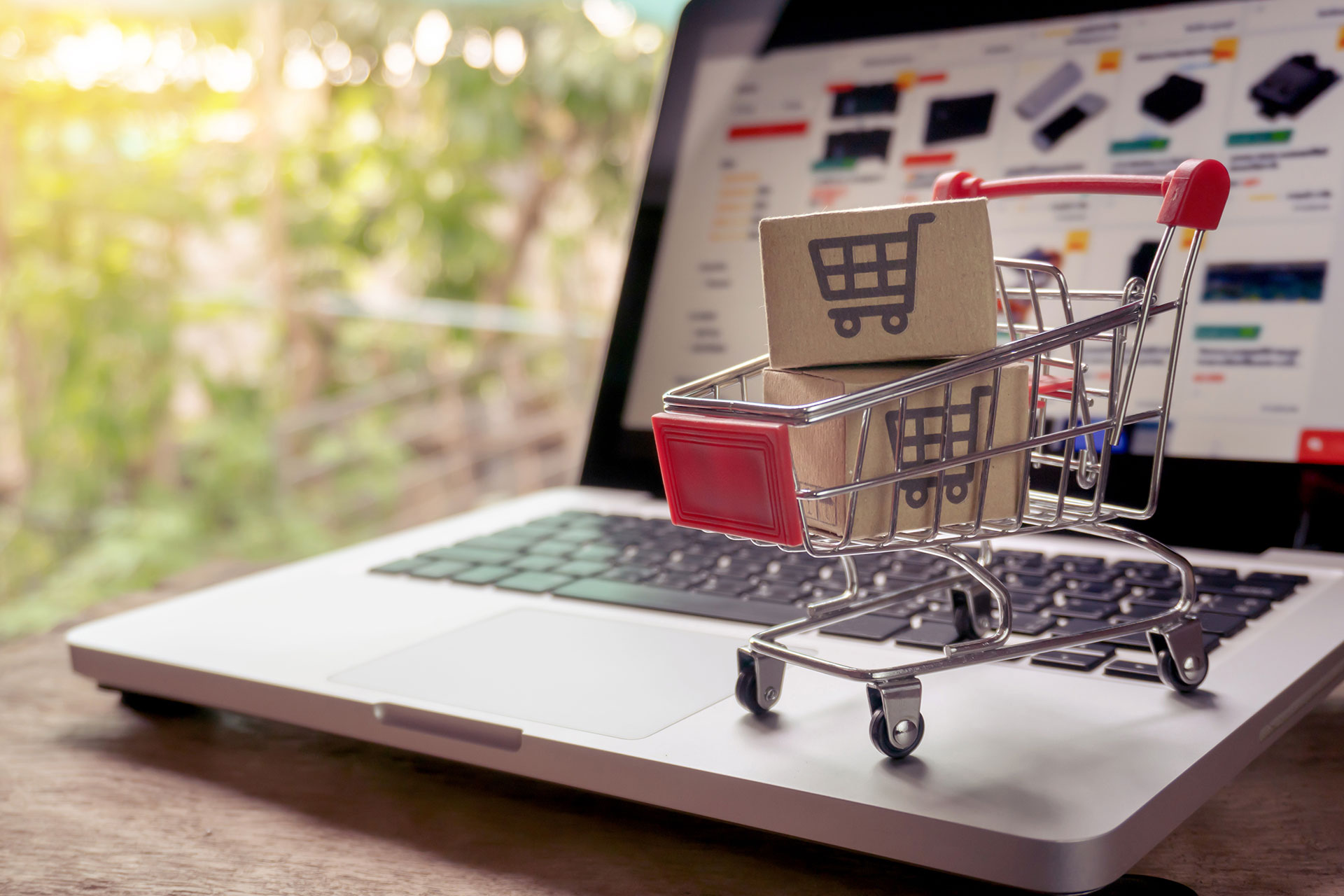 It may take you a while to determine the goods you want to sell, but you may already have them in your home. For example, you could offer unused gift cards, clothing, sports memorabilia, books, and toys.
Another good idea is to sell stock photos. This is a great way of making money online for photographers since there are numerous websites that let you sell photos. You need only take pictures and upload them to a platform where customers can access them using their desktop or mobile apps.
You should also consider selling digital products online. One of your best options is digital prints. The setup is simple – create an account on Printify or a similar page, upload your works, and link to your ecommerce site. This shouldn't take you more than a few minutes, making this method a great way to start making money online.
Turn to Etsy or eBay
If you don't want to create your own ecommerce store, you can sell your unused stuff on eBay, Etsy, and many other marketplaces. Etsy might be your best choice if you have piles of vintage and handmade items.
You don't need any special skills to sell gift cards or other products on Etsy. Simply create your account, upload your collection, and choose your billing method. Depending on the quality and size of your collection, you can make hundreds of dollars in just a few hours.
Try Dropshipping
Dropshipping is a model that lets you sell products without keeping a physical inventory. Instead, the products reach your customers from your suppliers.
To start a dropshipping business, you need to choose your niche, find a reliable supplier (e.g., Alibaba or Aliexpress), and set up an ecommerce store. From there, provide a few payment options and promote your company to increase awareness.
How to Make Money Online for Beginners if You're Into Marketing
Don't let your unused internet connection go to waste if you like marketing. It can be an excellent way to make money online fast.
Affiliate Marketing
You can earn a lot of extra cash by joining an affiliate program. If you don't have a blog, you'll need to create one. If you already have a well-established blog with good traffic, you can get a decent affiliate income using this strategy.
The principle is straightforward – you earn a commission whenever a user buys a product or service by clicking the link on your own website. Your business partner typically pays you once or twice per month, and you can easily make thousands of dollars this way. The larger your affiliate program and blog audience, the more extra money online you can earn.
The key to making money online through this strategy is to select the affiliate marketing program that fits your niche. For example, if you have a technology blog, you should join a program that deals with the same topic.
Here are a few affiliate programs that let you earn money online:
CJ Affiliate – This is a great option if you have a well-developed blog and want to promote reputable brands.
Amazon Associates – You can make decent extra cash on Amazon Associates, as the commission rates are approximately 20%.
eBay Partner Network – If you've recently started your online business and blog, eBay Partner Network is a terrific choice. It's perfect for various niches and has high commission rates.
BeRush – You can use BeRush to promote Semrush for a $200 flat commission.
GetResponse Affiliate Programs – GetResponse provides both recurring and one-time commissions for promoting marketing companies.
Tripadvisor – If you have a blog about travel, the Tripadvisor affiliate program is a fantastic option. You can get about 50% of the commission the platform receives from hotel booking companies.
To maximize your affiliate earnings, be sure to produce high-quality content, and that your blog is SEO-friendly. If your page is poorly written and lacks some of the most important SEO elements, your audience won't be able to find your site in search engines. Consequently, the extra money you can make online shrinks.
Work With Market Research Companies
You don't need to start your own business or blog to earn money online in the marketing sphere. There are many opportunities to generate a few dollars through market research.
For example, some businesses may pay you to test websites. Some companies do this in person, but others have online testing platforms.
Besides testing websites, you can also play games for some extra money. It's the best way to make money online if you're an avid gamer. You don't need any development experience to earn money this way – all you need is a computer or smartphone, depending on the platform the game is designed for.
Complete Surveys
Taking online surveys is another money-making strategy for marketing lovers. Swagbucks, Branded Surveys, and other survey sites pay you for completing online surveys, which typically takes 10-15 minutes. The payouts vary, but each survey completed usually earns you between one and three dollars.
How to Make Money Online for Beginners if You Have Exceptional Tutoring Skills
Selling stock photos, launching an online store, and promoting other companies aren't the only ways to make more money online. You can also teach others valuable skills.
Start Selling Online Courses
Online education is exceedingly popular. If you're an expert on a certain subject and want to share your knowledge, you can do so by starting an online course.
Your online course can deal with practically any topic, from math and physics to English and Spanish. Best of all, you can teach people thousands of miles away from you from the comfort of your home. Most teaching settings require you to use a communication program, such as Skype and Microsoft Teams. You may also need a high-quality headset if you work in noisy environments.
Additionally, you can become an online tutor by creating a profile on online tutoring platforms. The most popular websites include Cambly, TutorMe, Preply, and TutorOcean. Depending on the number of your lessons, you can make $30-$40 in a few hours.
How to Make Money Online for Beginners if You Enjoy Streaming and Making Videos
There are numerous ways to earn extra money if you're creative. Many websites reward creativity, but YouTube and Twitch are the two most popular platforms.
Launch a YouTube Channel
If running an online store seems too daunting, you should look for a money-making activity that's more suitable to your personality. One of your options is to create a YouTube channel. Create content your audience enjoys, such as educational videos and book reviews. You can also film DIY tutorials, recipes, and many other types of videos.
You should view your YouTube channel as your blog. Start with a remunerative niche and expand your following. Over time, you'll be able to increase your affiliate earnings, ad revenue, sell merchandise, and produce sponsored content.
If you can provide compelling content consistently, your audience will return for more. You may start off with just a few clients (viewers) at first, but your presence will grow if you stand out.
YouTube has a specific platform that lets you earn money online called the YouTube Partners Program. You need 1,000 subscribers to be eligible for this program. Once you reach the threshold, you unlock Google AdSense, which is what businesses use to pay for advertisements. Furthermore, your YouTube videos must have at least 4,000 hours of watch time over the past year.
Start a Twitch Stream
Streaming on Twitch is a fantastic option to make extra income. Creators with a large audience receive donations and a share of ad and subscription revenue after reaching Partner or Affiliate status.
Gaming for just a few minutes or hours a day can earn you a decent amount of money. All you need to do is turn on your camera and film yourself grinding in your favorite game. In addition to doing what you enjoy, you also get to interact with viewers and strengthen your relationships.
Apart from receiving tips from your audience, you can also leverage sponsorships and brand deals. Likewise, the merchandise you can sell online using Twitch can be a major source of extra income.
The more followers you have, the higher your earning potential. Creators with more than 10 million followers easily make more than $1 million every year.
Film for TikTok
If your TikTok account has 10,000+ followers, you can make money on this platform by regularly posting content. Furthermore, your videos must receive at least 100K views in the last month, and your account needs to adhere to the community guidelines.
The possibilities for making money on TikTok are practically endless. You can sell merchandise, receive virtual gifts, collect donations, and run in-feed ads.
How to Make Money Online for Beginners if You Like Helping Others
Helping others might sound vague, but it usually involves three activities in the internet sphere – serving as a virtual assistant and being a social media influencer or life coach.
Virtual Assistants
You can make money online as a virtual assistant by helping business owners perform some of their duties. For example, someone may outsource report running or blog post scheduling to you. You complete the tasks for a fee, depending on the complexity of the project and your employer.
The most significant benefit of being a virtual assistant is that you can work from home. You don't need to go to brick-and-mortar stores or offices to offer customer service, social media account management, data entry, and similar online jobs. All of which can be done directly from your PC or smartphone.
Good assistants have excellent communication and writing skills. You also need to be tech-savvy if you want to utilize the required hardware and software effectively.
Knowledge of other tools is also critical. For example, your employer may need you to handle their project management and bookkeeping tools. Other platforms you might use include QuickBooks, Asana, and Google Drive.
Another factor that determines your success in this role is your experience. If you want to help a law firm, you should first obtain some legal experience, be it through formal education or as a paralegal.
After building an impressive resume and portfolio, you can start looking for jobs on Fiverr. This platform attracts high-paying clients who will appreciate your services. They typically pay you through PayPal or direct deposit.
Keep in mind that you might need to settle for low-paying clients initially to gain more experience and improve your credibility. The more clients you work for, the more people will hear about your services and seek your assistance.
Assistants generally make between $15 and $25 per hour.
Social Media Influencer
Social media influencers are growing in popularity. These people have a large number of followers on specific platforms. Businesses pay influencers to promote their products or services and increase their brand awareness.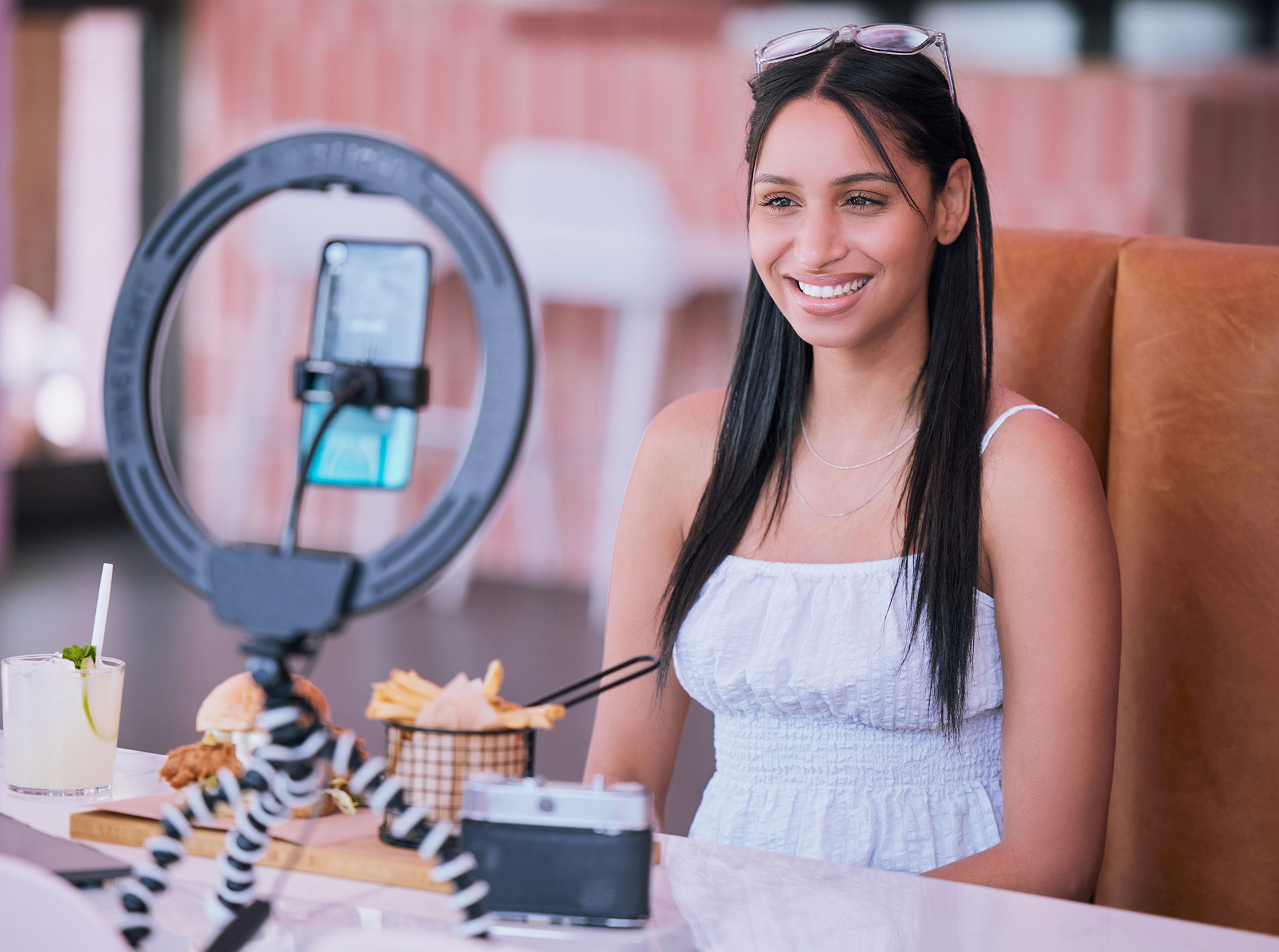 You can pursue a career as a social media influencer by visiting Aspire, Open Influence, and many other websites. These marketing platforms enable businesses to discover influencers. Another option is to contact the companies you want to partner with directly.
The most important thing organizations look for in social media influencers is a large following. If you have a vast audience, you have a greater potential to persuade people to buy a product or service. Users view you as an authoritative, knowledgeable person, so they're more likely to take your advice.
You earn money as an influencer basically the same way as you do through affiliate marketing. Whenever you convince someone to purchase an offering, the company selling the product or service pays you a commission.
If you're not sure how to become an influencer, you'll need to consider several essential aspects.
First, you'll need to expand your audience. You can do so by posting videos and articles relevant to your niche. Be sure to post regularly to keep your visitors engaged. If you do live streams, you can also interact with your audience to reinforce your relationships and gain your users' trust.
Once your audience grows, you should be able to attract brands. There are many ways to make money by influencing others, but most people rely on sponsored posts. After getting in touch with a company, you get concrete posting instructions and receive your pay depending on the number of sales generated by your content.
Life Coach
Life coaches are people who advise and encourage their clients to reach their goals by overcoming career or personal challenges. To become a life coach, you need to obtain relevant experience. Courses on Udemy and similar platforms are a great resource.
When getting started as a life coach, you also need to choose the areas you want to focus on. Most professionals practice either career or relationship coaching.
After determining your niche, the next step is to promote yourself. Set up your web page and profiles on Instagram, Facebook, and other social media platforms. Use your profiles to highlight your services and consider launching a course suitable for your niche.
A large online presence allows you to sell your services to more customers.
How to Make Money Online for Beginners if You Want to Rent
The easiest way to make money online might be to rent your possessions. You can rent all sorts of stuff.
Rent Miscellaneous Items
If you have unused electronics, furniture, or clothes but don't want to sell them, renting them is a great decision. Yoodlize is a well-designed platform that lets you manage your rentals and set prices.
Renting your possessions is remunerative and helps you stay on top of clutter. Plus, you set your own schedule, enabling you to earn money, even if you have a hectic pace of life.
Before renting your equipment, document its condition by taking photos or videos. It will save you a world of trouble down the line.
Rent Vehicles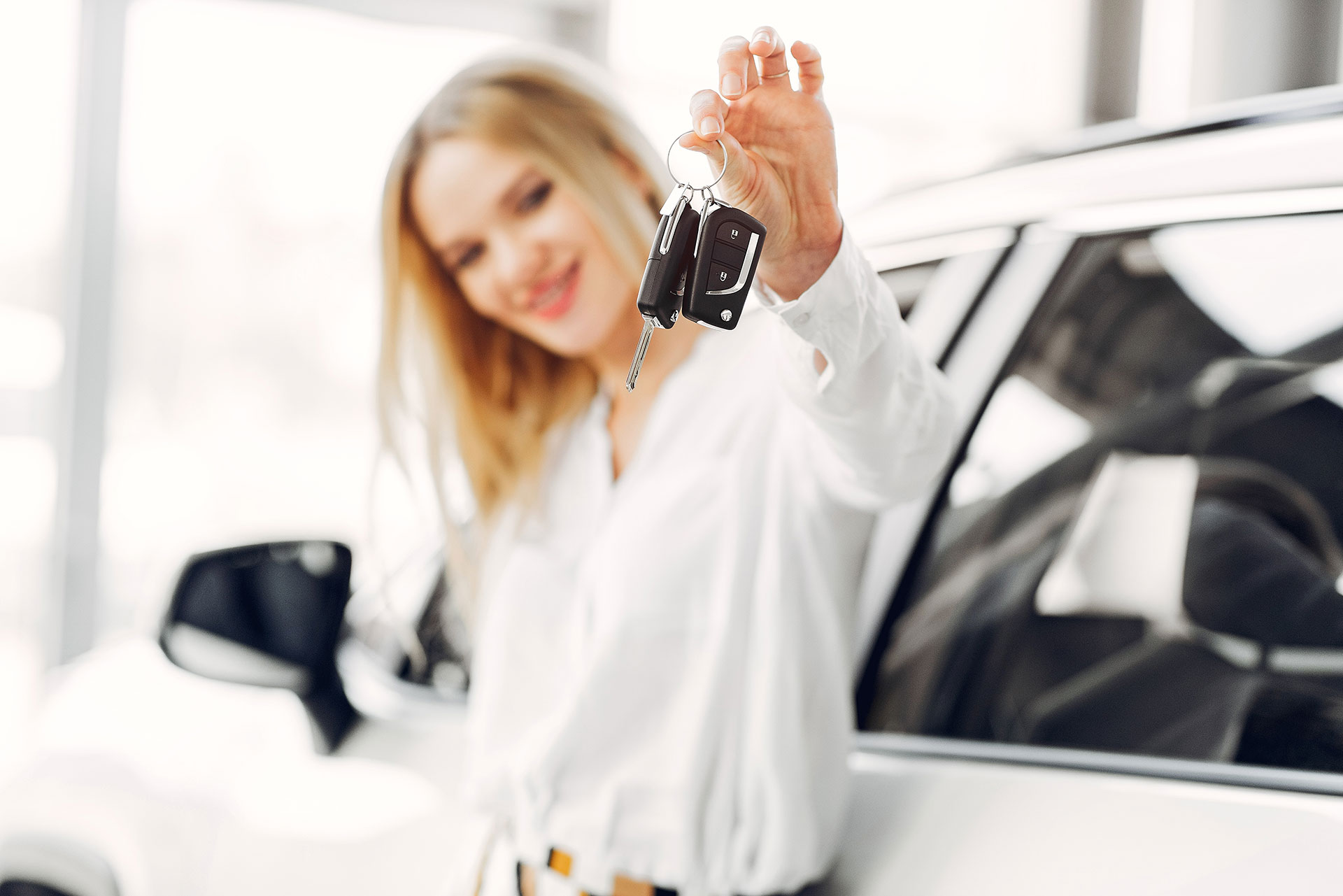 If you have a vehicle you rarely use, consider renting it. Contact a licensed rental business and be sure the ride is in great condition. Otherwise, you won't be able to attract many drivers.
Rent Rooms
You don't need any experience to make money online using this method. Some investments might be necessary to improve living conditions, but the rest of the process is straightforward. You list your room for rent on Airbnb, VRBO, or another website and wait for lodgers to buy your accommodation.
Skyrocket Your Monthly Income Online
The internet has ample resources for making money. Whether you're creative, tech-savvy, or eager to help others, you're guaranteed to find an enjoyable yet lucrative activity. Consider your niche and pursue a career path that lets you achieve your goals.