Your dream has always been to travel the world. You may have already started, and you have a bunch of travel stories you want to share with people. Or, you may have a list of different countries you want to visit but still haven't committed to the nomadic lifestyle travelers follow.
Regardless, there's one thing you want to do when you're on your adventures – document them.
With a travel blog, you can share your unique perspectives on other cultures, peoples, and places. And if you get it right, you can make your blog your main source of income, allowing you to enjoy a digital nomadic lifestyle that drags you away from the drudgery of the corporate world and into a life of adventure.
There's just one question you need to answer:
How?
With this guide, you have a one-way ticket to travel blog success thanks to tips covering everything from figuring out what your blog is about to getting the business side of blogging right.
What Are Travel Blogs?
If you want the dictionary definition of a travel blog, it's pretty simple. A travel blog is a blog that documents your travels.
But anybody can keep an online diary of what they get up to on their adventures. What separates a travel blog from a website or social media platform where you share pictures is your stories. People visit travel blogs because they want somebody to take them off the beaten path and into a brand-new world.
Often, they're looking to experience things they haven't done themselves vicariously through you. However, many people who visit travel blogs are there to learn.
Where should they go? What should they see? And what do they need to know to stay safe and happy on their next adventure?
Travel bloggers answer these questions and more by charting their journeys, offering unique takes on what they see and experience while providing valuable information to their readers.
So, a travel blog (at least a good one) is so much more than a diary of your travels.
It's a resource, with a hefty sprinkling of what makes you who you are thrown into the mix.
Why Become a Travel Blogger?
Let's look at the business side of travel blogging first.
According to She Knows SEO, the average income for a travel blogger is about $5,000 per month. That money comes from ad revenue, affiliate income, partnerships, and products the blogger sells via their blog.
A monthly income of $5,000 means you earn $60,000 annually, which puts you about $3,500 above the median U.S. annual wage of $56,420. Of course, much of that income goes toward your future travels and the equipment you need to run your blogging business. Still, with a median higher than the U.S. average, coupled with the potential to earn much more if your blog takes off, there's a clear way to earn money by traveling with a blog.
Then, there's the passion side of things.
Many of the best bloggers don't start an adventure travel blog because they want to become rich. They do it because traveling is their passion.
Take Nomadic Matt, for instance.
He started his blog with the goal of informing readers with travel advice while showing them how they could travel the world for less than $50 per day. Making money wasn't at the forefront of his mind. But it just so happened that his advice, coupled with his winning personality and some great travel photography skills, led to his blog taking off.
That success paved the way for a full-blown business, as he has since released several books and makes a good living from his blog. But without his passion for traveling and helping other people, he wouldn't have started his blog in the first place.
So, you can distill the reasons for creating a travel blog down to the following:
You're passionate about travel and want to invite other people (digitally) to your journeys.
You want to make a career out of traveling and are willing to do what it takes to create and maintain your blog.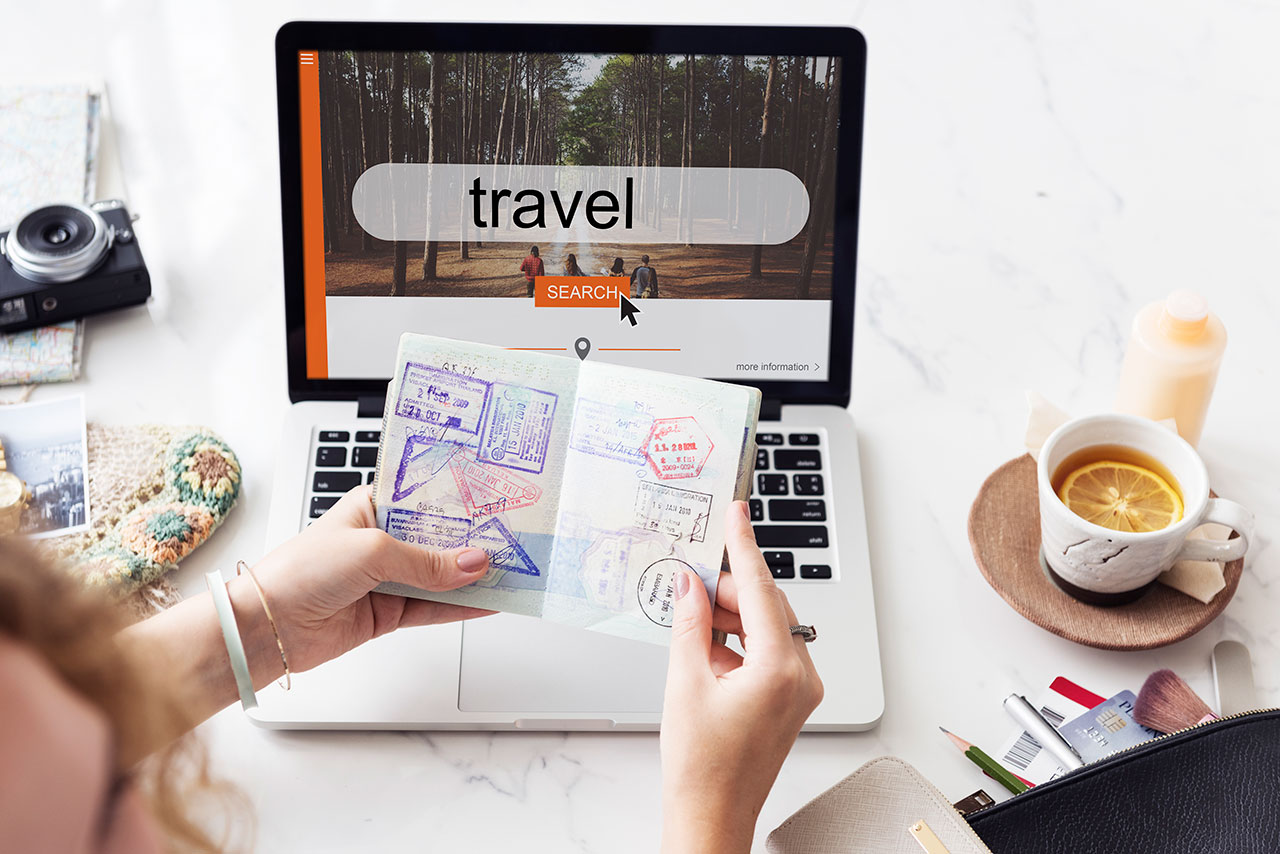 The Travel Blogging Tips That Get You Up and Running
You may feel like you're already ready to quit your corporate job and start getting paid to travel internationally. With these 11 tips, you have everything you need to get set up to share your travel story while making some money.
Get the Basics Done First
Before writing a blog, you need to set the thing up.
Thankfully, the basics are pretty simple, especially if you use a blogging platform like WordPress. These platforms offer templates and web hosting, allowing you to get up and running without messing around with complicated coding.
If you want to handle all of that yourself, these are the basics of getting your blog set up:
Register a domain name.

It's best to wait until you've chosen a name for your blog before registering a name.

Set up hosting on a platform like GoDaddy.
Create a logo and choose a color scheme for your blog.

Don't be afraid to call a professional to handle this side of things.

Activate your blog.
Those four steps get your blog up and running, making you an official part of the travel industry. From there, it's a case of building a blog with content people want to see, which is easier said than done.
Find Your Niche
No travel blogger is all things to all people. The most successful figure out a specific niche and dig into it.
Nomadic Matt, mentioned earlier in the article, is a great example. His niche is all about helping people travel on a budget so they can lead a digital nomad lifestyle.
Kiersten Rich of The Blonde Abroad is another example of getting your niche right. In her case, the niche is solo female travelers, with a side-helping of fashion and lifestyle tips to go along with her travel adventures.
Both have figured out what makes them different from any other travel website, meaning they have a niche to lean into. Figure out what makes your adventures unique and make that niche the center of your blogging.
Get Comfortable With Remote Work
You may know about all things travel, but that won't mean much if you don't have the travel blogging tools of the trade.
Let's start with the basics:
A good laptop
A camera
Decent hand luggage, ideally with wheels
A backpack
An international power adaptor
That collection of five items should give you everything you need to take photos, write your blog posts, and carry everything you need.
Beyond those five, consider investing in power banks, which you can use to charge your smartphone or camera if you end up in a remote location with a low battery. Investing in a selfie stick and tripod also helps you take more unique photos of each trip.
Write About Your Passion
The best travel blogs inspire people.
That inspiration stems from the obvious passion that the bloggers have for what they're doing. And that passion comes from going to the places they want to go and doing the things they want to do.
The point is don't force yourself to do things or go to destinations that don't spark your passion. Love for your work will fuel you, especially during the early months when you're waiting for your blog to gain traction. Go outside your comfort zone, but not so far out that you visibly dislike what you're doing.
Pick a Great Name
Great travel blog names are memorable and give readers some insight into what they can expect when they join your journey.
For example, the Earth Trekkers travel blog ticks both boxes for a name. It's easy to remember and even incorporates some travel lingo into the name. It also gives you all the information you need to know about the bloggers. They trek around the Earth and tell you about it.
Come up with a list of names that tick the same boxes. Check each one online to ensure no other travel bloggers have taken them. Reserve the domain name associated with that name as soon as you've chosen the one that's right for you.
Share Useful Travel Tips
You want your readers to feel inspired by your travel stories and photography. But a blog without a practical element isn't useful to the people who want to follow in your footsteps.
Again, come back to the Nomadic Mike example.
He started traveling on a budget because it was a great way to see the world and because it helped him discover tips and strategies about budget travel he could share with his readers. The tips he shares are key to making this the best travel blog for people who want to live the digital nomad lifestyle without breaking the bank. He even has a specific tips section on his travel blog.
Mirror his example.
Your travel tips are valuable to your readers because they come from your first-hand experiences. Consider building a separate section on your travel blog for your main tips while interspersing experience-specific travel tips into each post.
Research Marketing Strategies
Let's hone in on the business side of things.
You need people to know your travel blog exists before they start reading it. That may seem obvious, but so many novice travel bloggers put their blogs out there and hope that people will come to them.
That will only happen if you get lucky and one of your posts or videos goes viral.
Think of running a travel blog like you're operating a business. The blog is your product. How do you get eyes on the product, and what do you have to do to monetize it?
For the marketing side, read as many business books as you can get your hands on. Learn about what the experts say and research other travel blogs. What do they do to attract people? Emulate their tactics, with your own spin, of course.
As for monetization, there are a few avenues you can explore.
Placing ads on your website is the most obvious. Every time somebody reads your blog, they'll view the ad. Most blogging platforms, such as WordPress, have plug-ins and functionalities that allow you to display Google Ads directly on your site. You get paid per impression or ad click, depending on your choice, with the money you earn helping to fund your next adventure.
Beyond ads, here are a few more ideas for monetizing your travel blog:
Create merchandise you can sell via an on-site store. For example, expert travel photographers could sell prints of their best pictures.
Start a Patreon account through which your visitors can donate money to you.
Run press trips and similar sponsored content where you work with big brands to travel around the world on their dime.
A quick note on press trips and sponsored content.
They're both great because you get paid by a brand to travel. But if you rely on these types of trips alone to fill your blog pages, you risk coming off as inauthentic to your readers. Make sure a reader always knows when a piece of content has a sponsor, and try to mix your sponsored pieces with passion pieces to keep your blog feeling legitimate.
Invest Money (as Well as Time) Into Your Blog
Travel bloggers obviously invest time into experiencing new things, documenting what they do, and running their travel blog businesses.
But many underestimate the financial investment involved.
For example, you can get away with having a simplistic blog when you're starting. But eventually, you need the veneer of professionalism that may only come from working with a web designer. A good designer helps make your blog pop, ensuring it looks unique among the thousands of other blogs.
Then, there are the obvious financial investments into equipment and marketing you have to make.
Dedicate a percentage of your blog's earnings to improving the blog itself. If every dollar you earn goes toward your trips, the other resources that keep your blog running could stagnate or go into disrepair.
Do Cool Stuff (And Document It)
Doing cool stuff for your travel blog is the most obvious tip in the world. But the key here is that cool stuff for the average traveler isn't necessarily the same as the cool stuff people want to see on travel blogs.
Take visiting the Tower of Pisa as an example.
That leaning tower is world famous, as are the thousands of pictures floating around the web of people trying to "push" the tower back into an upright position or hold it up because it's "falling."
Your readers may get a laugh out of you sharing a similar picture. But if that's all your blog about visiting the Tower of Pisa offers, there's nothing to separate it from the images they can see from their friends or family.
Your visit has to give them something unique, like a guided tour inside the tower or a conversation with an expert who knows more about its history.
Apply this line of thinking to every trip you take. Do the stuff that travelers typically do. But find a way to put a twist on it so you're doing something fresh and inspiring that your readers may not have seen before.
Share Photos of Your Experiences
What if you're not much of a travel photographer? That lack of expertise may lead you to write travel guides without incorporating pictures into your blogs.
That's not a great idea.
Web design and marketing company SWEOR says that the average person spends 5.94 seconds looking at the main image you share with a blog post. They'll also spend several seconds looking at the other photos you share. That's because pictures tell stories that your words can't tell.
They also lend legitimacy to your blog posts.
Anybody can write a blog about seeing or doing something, even if they have yet to see or do it. By taking photos that document your experience (and sharing them on your blog), you show your readers that everything you write about comes from the heart.
The good news is that you don't need to be the best photographer in the world to take great pictures. As long as you understand the basics of composition and lighting, you'll do fine. Besides, spur-of-the-moment and more chaotic photographs show your readers you get lost in your travel experiences.
Start Your Adventure in Travel Blogging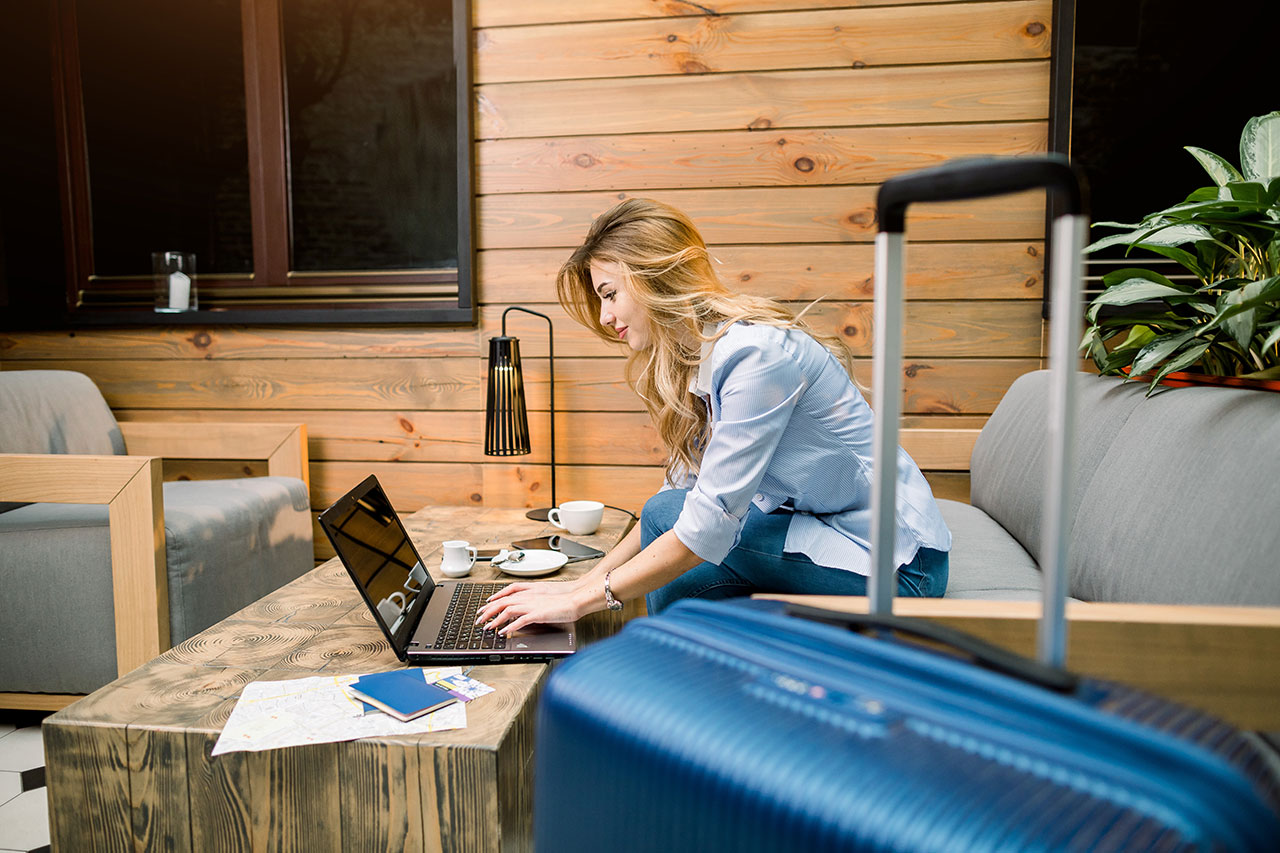 A top-notch travel blog is so much more than words on a page.
It's a personal diary of your experiences you're allowing others to peek into. And it's that personal connection to you, more than anything else, that sells travel blogs to their readers.
That doesn't mean you don't have to keep one eye on the business aspects of running a blog.
The more you know about marketing, merchandising, and working with brands, the more income your blog will generate.
So, there's a balancing act at play here.
The business stuff goes on behind the scenes, ensuring the blog makes the money you need to keep it going. But ultimately, it's your passion and personality that draws people in. Use clever marketing, quality design, and great writing to entice the audience. Then, infuse your blog with so much of your personality that people want to stick around because they want to explore with you as much as they want to learn from you.